Professional Career (since 1989)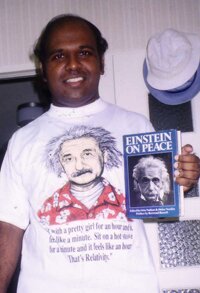 Oct.2010 ・Present
" Associate Professor in scientific English, Center for General Education, Gifu University. Actively involved article rewriting service in scientific activity.

Apr.2006 ・Sept. 2010
Visiting Professor in Pharmaceutical English and English Communication, Gifu Pharmaceutical University.

July 2008 ・Mar. 2012
Visiting Lecturer in Scientific English, Graduate University of Advanced Science, Hayama, Kanagawa-ken.

Jun.2002 ・Jun. 2005 andn Oct. 2006 ・Mar. 2007
" Visiting Professor, Kyoto University Primate Research Institute [Center for Human Evolution Modeling Research], Inuyama City.

Apr. 2000 ・Mar. 2002
Associate Professor in scientific English, Faculty of Agriculture, Gifu University.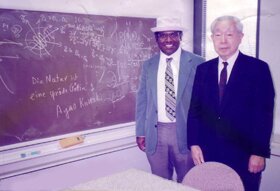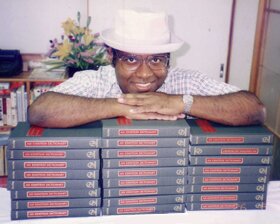 Feb. 1995 ・Mar. 2000
Biochemist ・Group Leader, Nikkene Foods Ltd., Fukuroi City.

March 1991 ・Jan. 1995
Postdoctoral Fellow, Dept. of Molecular Behavioral Biology, Osaka Bioscience Institute, Suita City.

Jan. 1989 ・Feb. 1991
Postdoctoral Fellow, Dept. of Biochemistry and Physiology, Medical College of Pennsylvania, Philadelphia.
Education
1989 PhD (Marine Biochemistry), University of Tokyo.
1986 PhD (Food Chemistry), University of Illinois, Urbana-Champaign.
1980 MSc (Biochemistry), University of Peradeniya, Sri Lanka.
1976 BSc Special (Zoology), University of Colombo, Sri Lanka.
1971 Diploma in Journalism, Ceylon College of Journalism, Colombo.
Prizes and Honors
2000: Received recognition in Contemporary Authors reference series (Gale Reference), based on the authorship of two science reference books.
1991-92: Takeda Science Foundation Fellow, at the Osaka Bioscience Institute.
1988-89: Science book reviewer, Manichi Daily News.
1988: Yomiuri Shimbun (Japan) Space Exploration International Essay Contest, One of the five 3rd Prizes.
1987: Kyoto International Cultural Association Essay Prize. Contributed essay was on Japan's whaling culture.
1987-88: Science Correspondent from Tokyo, South (London) magazine.
1985: Phi Tau Sigma (Honor Society in Food Science) Finalist Award, for excellence in Graduate Research Paper Competition, Atlanta, Georgia.
Personal
Born: 1953 May 8, in Chilaw, Sri Lanka.
Japanese citizen.